Welcome to the Washington DC flamenco community!
My name is Michael Perez but everyone here calls me Miguelito. I'm a local flamenco guitarist who's been actively performing in the DC area since 1991 and as you might expect, I know all the local artists and teachers and I relentlessly keep up with what's going on. My goal here is to make it easy for you to become acquainted with the local scene. Read on and enjoy!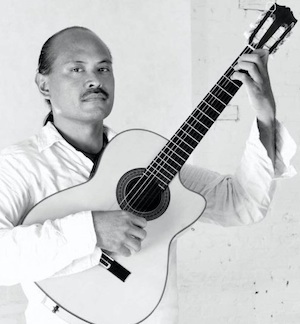 Events Listing of current and upcoming flamenco performances in restaurants, clubs, theaters and festivals. Also flamenco workshops, masterclasses, lectures, film screenings.
Teachers Flamenco dance and guitar teachers in Washington DC, Virginia and Maryland area.
Blog Over 600 articles with photos about the DC flamenco scene from 2001 to present.
Book a show Want a flamenco show for your Hispanic Heritage Month ceremony or other private event? You've come to the right place!
Email Ask me questions about the flamenco scene.
About Miguelito, the flamenco guitarist and the webmaster of DCFlamenco.com