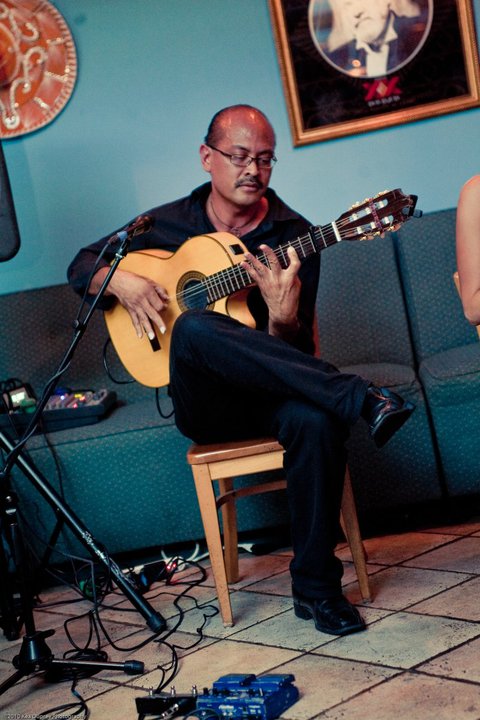 Flamenco guitarist Miguelito. October 27, 2010 (photo by Kea Dupree)
Happy Halloween! It's 5:00pm on Sunday as I type these words and I just woke up, yes really! Thing is that during the past two sleep-deprived (but fun) nights I participated in an event at The WonderBox called Creation24 where I was literally up all night. I went to bed at 6 this morning and after 10 hours in bed, I think I've caught up on sleep. Of course, I'll do a blog about Creation24 when I get pics soon.
Anywayz, last Wednesday dancer Ginette and I did a private flamenco show for a fundraiser for the organization Center for Peace through Culture. It was held at a Cuban restaurant on Capitol Hill called Mi Vecindad. My thanks to photographer Kea Dupree for permission to republish her pics here. Enjoy!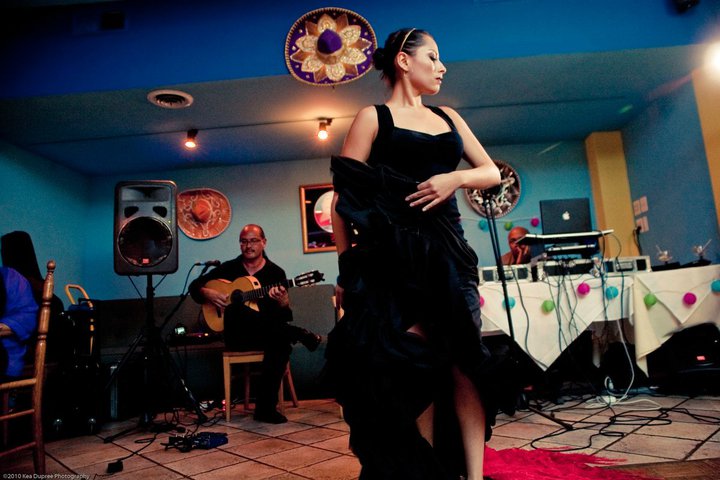 Flamenco dancer Ginette. October 27, 2010 (photo by Kea Dupree)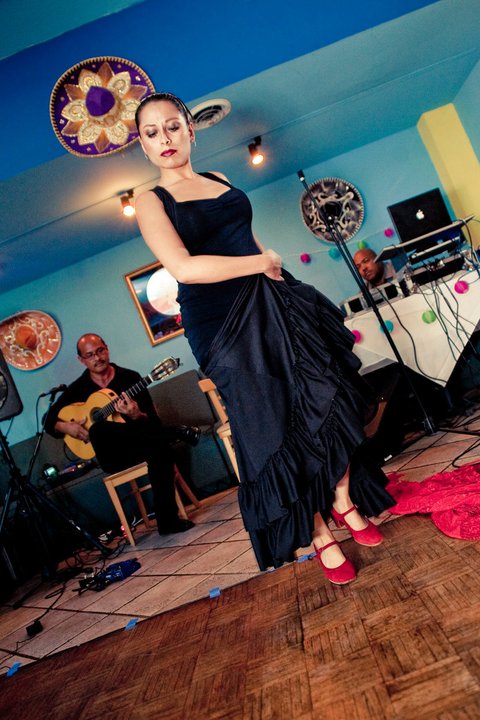 Ginette. See the blue tape on the floor? That's to secure the cable for the lavalier microphone to pick up the sound of Ginette's footwork. October 27, 2010 (photo by Kea Dupree)