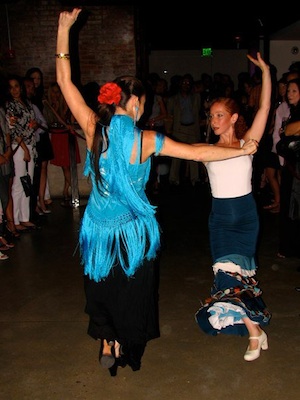 Flamenco dancers Emily Mazzotti and Sara Candela performing Sevillanas at L2 Lounge in Georgetown. July 1, 2010
It's almost 11pm on Monday as I type these words...my second blog entry in one day! This past Thursday International Club of DC hosted "An Evening in Madrid: Flamenco and Paso Doble Dance Performance" at L2 Lounge in Georgetown.
For the flamenco portion of the evening the featured artists were Emily Mazzotti and Sara Candela, both of whom danced beautifully!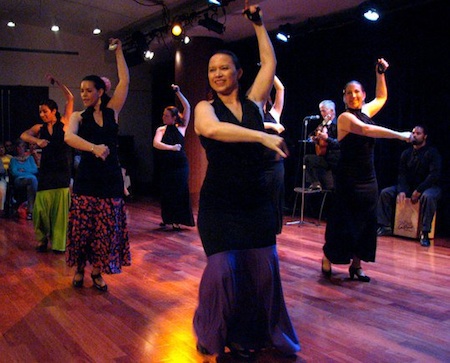 Furia Flamenca members Karina, Estela Velez (director), Evlyn, Sylvia, Amy and Lauren opening the show with Sevillanas. June 30, 2010
It's 9-something pm on Monday, the day after Independence Day, as I type these words. I'm behind on blogging as you know, yada yada yada...but hey, cut me some slack: I've been busy performing! And I'm just one of those types that can't just blog like it's a job. I have to be in the mood. Ugh...yeah I know. Us artists can be so temperamental.

So this past Wednesday, DC-based dance company Furia Flamenca gave a free performance at The Forum at Harman Center for the Arts in Chinatown. With camera in hand, I did what I do best: document the DC flamenco scene wherever and whenever. Being the struggling artist that I am, when admission is free, you can bet I will cover it!